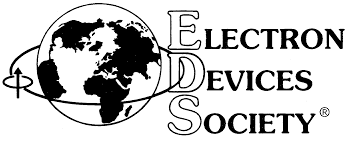 IEEE Electron Devices Society ~Japan Chapter~

Home@About Us@@Meetings@@Newsletter@@Awards@@Committee@@Links
---
News & Topics
' February 2, 2018 [New]
2018 IEEE EDS Japan Chapter Annual Meeting and 2017 IEDM Report Session will be held.
Venue: Tokyo Campus, Tsukuba University

'October 27, 2017
IEEE EDS Distinguished Lecturer Seminar was held.
Distinguished Lecturer: Distinguished Lecturer: Prof. Vijay K. Arora (Wilkes University)
Venue: Center for Innovative Integrated Electronic Systems (CIES), Tohoku University
Abstract
Photo Gallery

'February 27, 13:30`16:30
IEEE EDS Distinguished Lecturer Seminar was held.
Distinguished Lecturer: Fernando GuariniIEEE Fellow, GLOBALFOUNDRIESj
Abstract
Distinguished Lecturer: Andreas KerberiGLOBALFOUNDRIESj
Abstract
VenueFSeminar room 205, Engineering Bldg. #4, The University of Tokyo (Hongo Campus)

' February 15, 2017
2017 IEEE EDS Japan Chapter Annual Meeting and 2016 IEDM Report Session was held.
Venue: University of Tokyo
Registration
Advanced registration was closed at 12:00pm, February 14, 2017.


---
Archive
---
Information & Query
IEEE EDS Japan Chapter Secretary Takahiro Shinada (Tohoku University)
E-mail: shinada[at]cies.tohoku.ac.jp