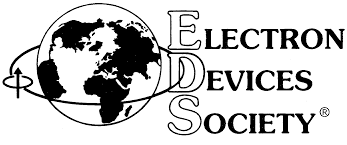 IEEE Electron Devices Society ~Japan Chapter~

Home@About Us@@Meetings@@Newsletter@@Awards@@Committee@@Links
---
News & Topics 2015
'August 26, 2015
Distinguished Lecturer (Prof. T. Grasser) gave a talk at Hiroshima University
'July. 24, 2015
2015 IRPS (IEEE International Reliability Physics Symposium) Report Session
was held at the University of Tokyo.
'Feb. 19, 2015
WIMNACT 45 (Workshop and IEEE EDS Mini-colloquium on Nanometer CMOS Technology), cosponsored by Tokyo Institute of Technology was held.
See the presentation foils and photo by clicking
HERE
)
'Feb. 12, 2015
IEEE EDS Japan Chapter Annual Meeting / IEDM2014 Report Session
will be held at the Univ. of Tokyo.
'Nov. 7, 2014
2014 Arakan Workshop on De Novo Si in Matsue
was held at Shimane Univ.