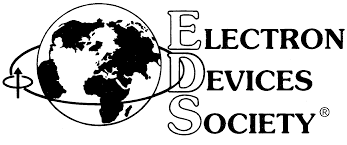 IEEE Electron Devices Society ~Japan Chapter~

Home@About Us@@Meetings@@Newsletter@@Awards@@Committee@@Links
---
News & Topics 2014
¡Oct. 3, 2014
2014 IRPS (IEEE International Reliability Physics Symposium) Report Session
was held at Shibaura Inst. of Tech.
¡July. 16, 2014
Distinguished Lecturer (Prof. Jamal Deen(McMaster University)
) gave a talk at Tokyo Institute of Technology.
¡Feb. 3, 2014
IEEE EDS Japan Chapter Annual Meeting / IEDM2013 Report Session was held.
The 12th EDS Japan Chapter
Student Award
was given to seven students.
The EDS Japan Chapter
new executive committee
members were announced.