WIE Japan
IEEE Japan Council Women in Engineering Affinity Group
2007 Events
Lecture and Networking in Hokkaido
"Girls, Harbor a Dream!"
On Saturday, May 18, 2007, lectures, free discussion, and free consultation were held in Hokkaido University. Dr. Miki Haseyama, Professor, Hokkaido University, first talked about present situation and future of human resource development with emphasis on female researchers. Dr. Sanae M. M. Iguchi-Ariga, Vice Executive / Head of Support Office for Femail Researchers / Professor, Hokkaido University, explained support of female researchers in Hokkaido University. Dr. Michiko Kuroda, Chair of WIE Japan, introdued activities of IEEE WIE Japan and stressed the importance of those activities. Finally, Dr. Mihoko Otake, Chief Secretary of WIE Japan, introduced interactive activities among female students and female researchers in Women in Robotics and IEEE WIE.
In the free discussion and free consultation, many male and female participants exchanged their views with nice drinks and foods.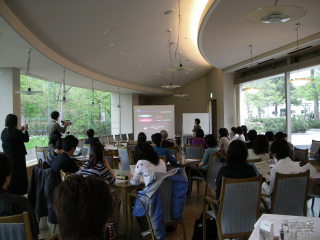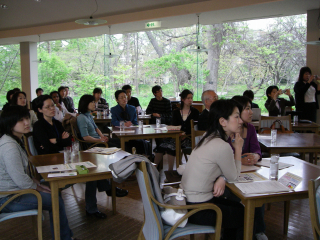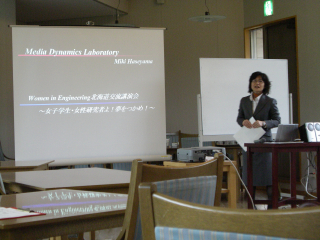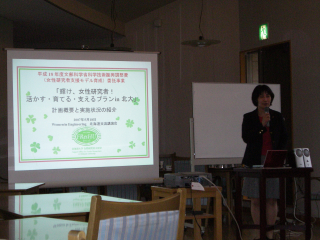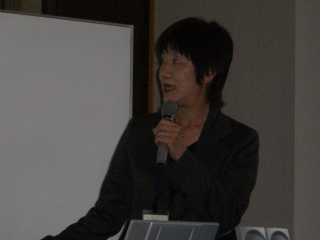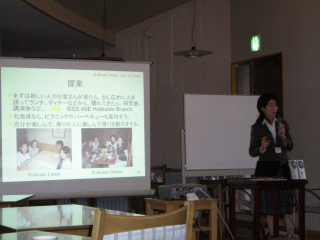 The First Leture Meeting in the "Lecture Series of Female Researchers"
Dr. Tuptim Angkaew of Chulalongkorn University, Bangkok, Thailand, gave us a talk on "Women Engineers in Electromagnetics and Related Technology", based on her own experience as a female student and then a researcher. Thai proverb says that the role of men is like front legs, and the role of women is like rear legs of an elephant, so that women should always follow men.
Based on her strong wish, however, she chose to study electromagnetics in Japan. By the help of many people such as her advisers, she was granted PhD, and joined EE Department of Chulalongkorn University. In the end of her talk, she showed 7 rules for success as follows;
Be passionate about what you do
Establish goals
Set priorities
Network up and down
Communicate well and often
Hone your skills
Get a life
After the lecture, we had a poster session, where 5 members presented their work in front of their posters, while enjoying good foods and drinks. One member brought demonstration equipment and showed her real working system.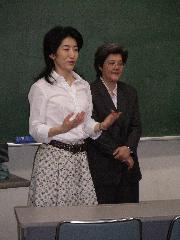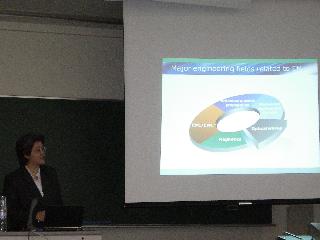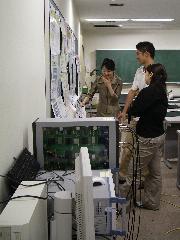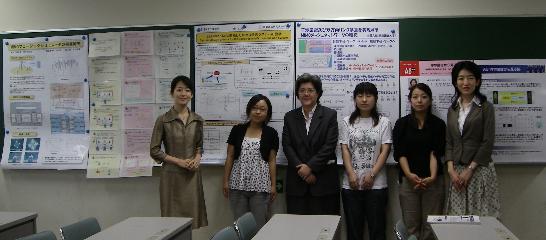 The Second Lecture Meeting in the "Lecture Series of Female Researchers"
Prof. Nadia Magnenat-Thalmann of University of Geneva gave a talk on A life as a Computer Science Canadian and Swiss female Professor at Korakuen Campus, Chuo University, on Tuesday, September 25, 2007.
"As a woman, she did not follow the streamline. She tried to do what she liked all the time and was not part of any usual old boys club or whatever. She is just willing to go ahead and do things she likes. She does not know where she goes but she knows her internal way."