Proceedings bibliography with access links to papers in the IEEE Xplore




CFP: Journal Special Issues
IEEE JSTARS: Deadline 31 December 2013, Published in August 2015 (vol.8, no.8)
IEICE Trans. on Electron.: Deadline 21 April 2014, Published in Janyary 2015 (vol.E98-C, no.1)




APSAR 2013 Tsukuba has been held successfully with enormous passion, energy and friendship of all the participants. Thank you very much!

* Final report

* Photo Gallery:
23(Mon) 24(Tue) 25(Wed) 26(Thu) 27(Fri) September 2013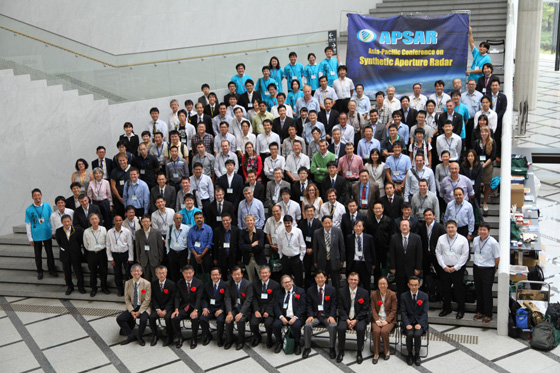 After the Plenary Session on 24 September 2013, Tsukuba Epochal main lobby. (Photo: Manabu Watanabe)



| | | |
| --- | --- | --- |
| Nov. 28 | 2013 | New deadline 31 December 2013 for Special Issue in IEEE JSTARS |
| Aug. 10, | 2013 | Technical Tour registration is open till Aug. 23. The JAXA tours are so special that it requires ADVANCE REGISTRATION of your name. Your ID is needed on site for participation. |
| June 28, | 2013 | Please note that Presenters must register for the conference by July 12, 2013. See details in full-paper submission. |
| June 26, | 2013 | July 12 Full-paper submission deadline due to the dealy of opeining PDF eXpress |
| June 26, | 2013 | Technical Tour Online Application Form available (identical with Hotel Accomm. form) |
| June 25, | 2013 | Full-paper submission page with IEEE PDF eXpress plus available |
| June 23, | 2013 | Preliminary program available |
| June 12, | 2013 | Full-paper submission page available (Submission will become possible only with IEEE PDF eXpress plus which will soon be available) |
| Mar. 8, | 2013 | Deadline: March 15, 2013 (Abstract Submission) for many requests received |
| Mar. 4, | 2013 | Hotel Accommodation information uploaded |
| Feb. 27, | 2013 | Registration informaiton and Technical Tour information uploaded |
| Feb 21, | 2013 | JAXA ALOS-2 Symposium / PI Symposium planned on Sept. 19-20, 2013, at EPOCHAL TSUKUBA (tentative) |
| Feb. 21, | 2013 | New Deadline: March 8, 2013 (Abstract Submission) |
| Jan. 24, | 2013 | Online submission is open, Awards application info uploaded |
| Jan. 7, | 2013 | Abstract Template available at "Online Submission" |
| Dec. 17, | 2012 | Exhibitor Prospectus uploaded |
| Nov. 30, | 2012 | Short comments in Online Submission, Full Paper Submission & Journal Special Issue |
| Nov. 27, | 2012 | Venue, Travel Information and General Infomation uploaded |
| Sept. 28, | 2012 | Web design has been renewed. (preliminary first announcement) |
| | | | |
| --- | --- | --- | --- |
| Abstract (2p) Submission Deadline | | March 15, | 2013 |
| Acceptance Notification | | May 10, | 2013 |
| Final Paper (4p) Submission Deadline | | June 28, | 2013 |
| Early-bird Registration Deadline | | June 28, | 2013 |



Conference Date and Venue

DATE
September 23 - 27, 2013

VENUE
Tsukuba International Congress Center EPOCHAL TSUKUBA, Japan

CONTACT: apsar2013 _ a_t _ gmail.com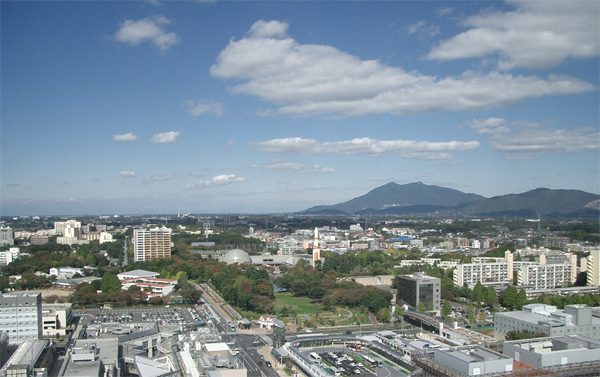 Participants in APSAR 2013 Tsukuba enjoyed active discussion widely on synthetic aperture radar, its applications and future technology. On the conference first day, keynote lectures were given by Dr. Masanobu Shimada of JAXA, Prof. Wen Hong of MITL-IECAS, Prof. Young Kil Kwag of Korea Aerospace University, Dr. Manfred Zink of DLR, Mr. Robertus Heru Triharjanto of LAPAN and Prof. Wolfgang-Martin Boerner of UIC as priming stimuli on technology advancement as well as scientific/engineering policy. The following technical sessions were held in 3 or 4-parallel style. They included 7 special sessions of SAR Application - Natural Disaster Monitoring I, II, ALOS-2 Global Observation I, II, Polarimetric SAR Methods and Applications I, II, and Tandem-X and Next Generation SAR, and also 22 regular sessions on various SAR and radar areas such as systems, applications (vegetation, ocean, soil, etc.), signal/information processing and data analysis. The statistics shows:


Participants: 236 from 22 countries (Japan 62%, Asia-Pacific except Japan 22%, Other 16%)
Papers: 163 (Oral 128 incl. Keynote 6, Poster 41) (Japan 51%, Asia-Pacific except Japan 32%, Other 17%), submission 233
Exhibition: 17 companies and institutes
Proceedings: APSAR 2013 organizing committee (IEEE GRSS JC / IEICE ES), accessible in IEEE Xplore.
APSAR 2015 will be held in Singapore.
Thank you very much. See you again in Singapore!
APSAR 2013 Organizing Committee