WIE Japan
IEEE Japan Council Women in Engineering Affinity Group
To help further promote and develop the local activities of WIE members across Japan, the IEEE Japan Council WIE affinity group which had served the members of all regions of the country from 2005, it was decided to dissolve and reorganize the single group into smaller section localities:
* Sapporo WIE
* Sendai WIE
* Tokyo/Shin-etsu Joint Section WIE
* Nagoya WIE
* Kansai WIE
* Hiroshima, Shikoku, and Fukuoka Joint Sections WIE

We would like to express our deep appreciation to all of the many individuals who took the first steps to build and develop the solid core of the WIE group and activities in Japan and hope for the continued growth of all of our local affinity groups in the future.
Natsuko NODA
IEEE Japan Council WIE Chair
July 2020

Events
IEEE WIE International Leadearship Summit 2018 Tokyo "My Life, My Career"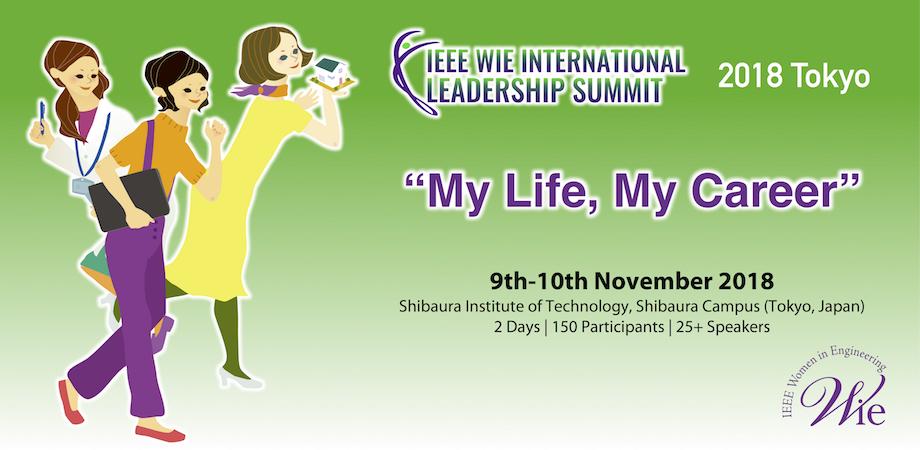 IEEE Women in Engineering International Leadership Summit (WIE ILS) supports career development of female engineers and researchers.
WIE ILS Tokyo 2018, the first ILS in Japan, provides opportunities for global networking, mentorship and collaboration through highly interactive sessions designed to foster discussion and collaboration. WIE ILS Tokyo focuses on providing leading-edge professional development for women who are starting or at the midpoint of their careers and aims to help female engineers and researchers maximize their potential and shine bright as a beacon in their respective fields.
We would be delighted if you could join us.
Date: 9th-10th November 2018
Shibaura Institute of Technology (SIT), Shibaura Campus
For more detail: http://sites.ieee.org/wieils-jp-2018/

---