WIE Japan
IEEE Japan Council Women in Engineering Affinity Group
About Us
IEEE Japan Council Women in Engineering affinity group was officially established May 2, 2005. ;This is the first WIE affinity group in Japan.

Events
IEEE WIE International Leadearship Summit 2018 Tokyo "My Life, My Career"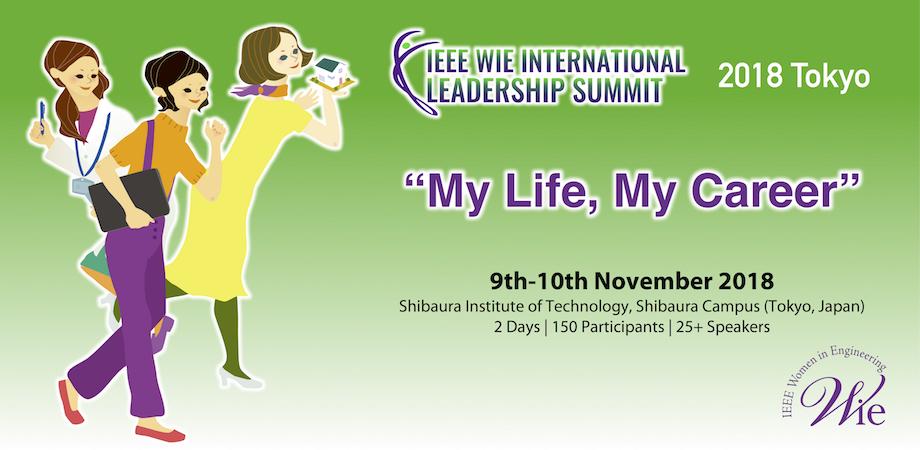 IEEE Women in Engineering International Leadership Summit (WIE ILS) supports career development of female engineers and researchers.
WIE ILS Tokyo 2018, the first ILS in Japan, provides opportunities for global networking, mentorship and collaboration through highly interactive sessions designed to foster discussion and collaboration. WIE ILS Tokyo focuses on providing leading-edge professional development for women who are starting or at the midpoint of their careers and aims to help female engineers and researchers maximize their potential and shine bright as a beacon in their respective fields.
We would be delighted if you could join us.
Date: 9th-10th November 2018
Shibaura Institute of Technology (SIT), Shibaura Campus
For more detail: http://sites.ieee.org/wieils-jp-2018/

---